Install
Warning
Tools
Android 4.03 and up
Rate this app
Your rating
Description
Generador de claves para varios Modems.
READ MORE
Flag this app
Submitting flag...

Good
1

Need Licence
0

Fake
0

Freeze
0
Virus
0
COMMENTS
ADD COMMENT +
Submitting vote...
Submitting comment...
Router Keygen is
Warn
This classification was assigned because: the application signature does not match the one related to its developer.
- Scanned with Anti-Virus:


No Infections Detected
- Application signature compared with developer signature:
Application signature do not match with signature related to the application developer. Application may have been adulterated.
- About Aptoide Anti-Malware platform:
- Aptoide Anti-Malware platform analyses applications in run-time and disables potential threats across all stores.
- This system scans all the new application files from the stores and certificates them by comparison against other Android Marketplaces.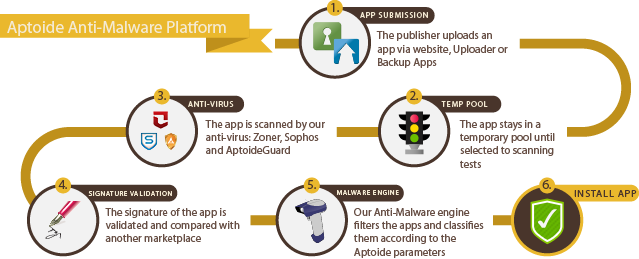 Aptoide Web Install
You have no Android device linked with this account.
Install Aptoide on your Android device, and login with your account.
Your account will be linked with the Android device and then you can use Web Install.
Specifications
Min SDK: 3
Min Screen: small
Supported CPU: armeabi
Details
MD5: 2f817120cb8a5b913d4ea096b28c521f
Signature SHA1: 36:4F:77:A7:E1:5E:A8:05:FB:23:4B:01:FE:E8:55:69:2B:CE:5D:06
Developer (CN): Exobel Team
Organization (O): Exobel Team
Locality (L): Porto
Country (C): Portugal [PT]
State/city (ST): Porto
Permissions
android.permission.ACCESS_NETWORK_STATE
Allows applications to access information about networks
android.permission.ACCESS_WIFI_STATE
Allows applications to access information about Wi-Fi networks.
android.permission.CHANGE_WIFI_STATE
Allows applications to change Wi-Fi connectivity state.
android.permission.INTERNET
Allows applications to open network sockets.
android.permission.WRITE_EXTERNAL_STORAGE
Allows an application to write to external storage.
android.permission.READ_PHONE_STATE
Allows read only access to phone state.